Covid Safety at Window Seat
At Window Seat, the safety and well-being of our community is key. We follow a defined Covid-19 protocol with detailed SOPs (Standard Operating Procedures) at every place from Warehouse to Delivery and for everyone from backend staff to subscribers.
How do we ensure a safe and sanitized bag is delivered to you?
Warehouse
Disinfection & sanitization after every few hours

No-touch process for handling the inventory of books and games

Stringent isolation protocols for inventory in line with WHO findings (Read more about this below.
In Transit
Books & Games untouched as inventory is locked in Window Seat bags at Warehouse to be picked up by Delivery Associate

Special bags made of woven fabric which have short virus retention time

Delivery Associates clean all frequently touched surfaces of their vehicles and delivery devices at the start and end of routes.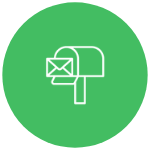 Delivery
No-interaction exchange at designated area as per local/society rules

Phone-based communication for pickup reminder and exchange confirmation

Delivery Associate submits picture of the delivery every time to ensure accuracy
Health and Safety Tips to subscribers
Even though we maintain the highest standards in hygiene and safety, we advise to wash your hands with soap after bringing in the Window Seat bag.
The books and games are delivered in a contactless process, after going through an isolation procedure and hence are completely safe to use immediately.
Please isolate the empty bag for 12 hours or above to avoid any possibility of contamination
Please keep the bag for pickup at the designated area and pickup the new bag after receiving confirmation from our end on exchange.
Health and Safety of our staff including Delivery Associates
All our staff undergo compulsory training on following the highest safety standards at work and home.
The staff are supplied with standard masks and sanitizers. Additionally, all are provided with steamers and Vitamin C tablets for daily use.
Entry, exit and midday temperature measurement
Mandatory use of Aarogya Setu App
Frequent advisories and reminders on social distancing and safe conduct